Our mission is to create future-proof IT products by redefining software engineering principles.
Our vision is to become the world's most efficient software company by delivering quality results and mentoring software engineers.
Our approach: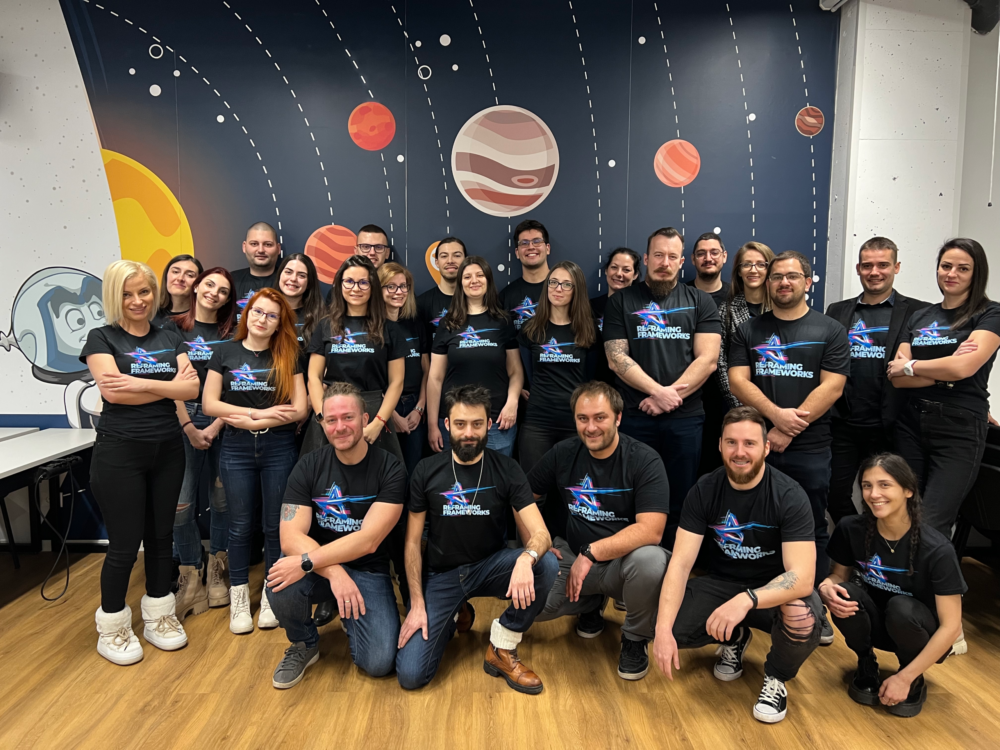 The people we work with matter. That's why we create long-lasting connections with everyone, from customers to colleagues.


We operate on open communication, mutual respect, and full transparency. And a lot of fun.


We build IT products like you'd build a premium sports car — with solid foundations and an experienced crew following a well-thought-out design.
We transform the digital engineering future
AMBITIONED is founded by SoftUni, one of Eastern Europe's largest and most reputable educational institutions. Over the past decade, SoftUni has provided training and career support in software engineering, digital marketing, and design. Rapidly emerging as a market leader, SoftUni has cultivated a network of over 300,000 students. Moreover, SoftUni takes pride in its graduates' outstanding success rate, with 97% of them launching careers in the software industry!
Strategic Alliance For Youth Talent Development
SoftUni and Ambitioned work jointly with the purpose to develop the skills of young talents, organizing variety of free coding boot camps and trainings. Having access to SoftUni's student network, Ambitioned gives career opportunities to the top young talents.
Fostering Youth Talent Through Strategic Collaboration​
SoftUni and AMBITIONED join forces to nurture the abilities of young talent by organizing a diverse range of free coding boot camps and training sessions. By tapping into SoftUni's extensive student network, AMBITIONED offers promising career opportunities to top-performing young talents.